The move! 20/21 Bath Place….
Yep, been very quiet recently as have been busy concentrating on moving my business from one side of Taunton to the other.  After having leased business premises for the last twelve years the option to actually acquire a premises came up about six months ago.  It has been a fairly evenly balanced decision between head and heart…, but…… I have always loved Bath Place. most of the buildings are characterful, and listed, and mostly inhabited by small, sometimes quirky, independents.  The nature of the alleyway and buildings pretty much preclude them being desirable by any of the major highstreet retailers  Hurrah!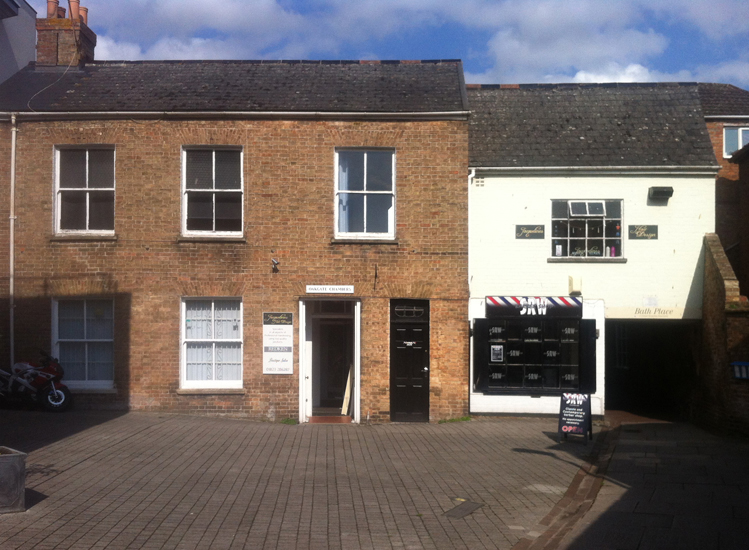 This is my new place from the front, it spans the alleyway at the bottom of Bath Place!  Already home to Jacquelines Hair Design and SRW Barbershop I will be making my shop in the downstairs to the left of the front door, and also have three beautiful light studios to let out upstairs.  The building has been a long-term commercial property and it shows; it is in serious need of some major modernisation..  I am lucky to have John who has already spruced up the woodwork and hallway and is currently on the outside window frames (weather permitting).  I also have Mark who has started on the downstairs which is to be my shop… daunted? Me, well a little but also very excited…
Hoping to be in soon, I have been acquiring some quirky furnishings to do it justice!  I do have a scratch workshop and showroom upstairs so am still taking/making up orders.