It's been an unsettled few years for me personally and professionally but, thankfully, there has been an increasing stream of business and a continuing creativity in action! The small, but friendly studio, is now becoming too small for the stock and to have comfortable appointments and fittings so I'm currently searching for new premises to move in to… and I'll update when I can. I'm currently working on new clean designs with presence and form using fur felts and silks, and planning a straw range… colours bold and contrasting…. It's a great way to get through the winter months envisaging the outfits and events coming up this year and expressing my hopes for a great year in 3d form… I always miss millinery in the 'off season' and can't wait for things to get back to where they should be! I find that inspiration walks in through the door with each customer.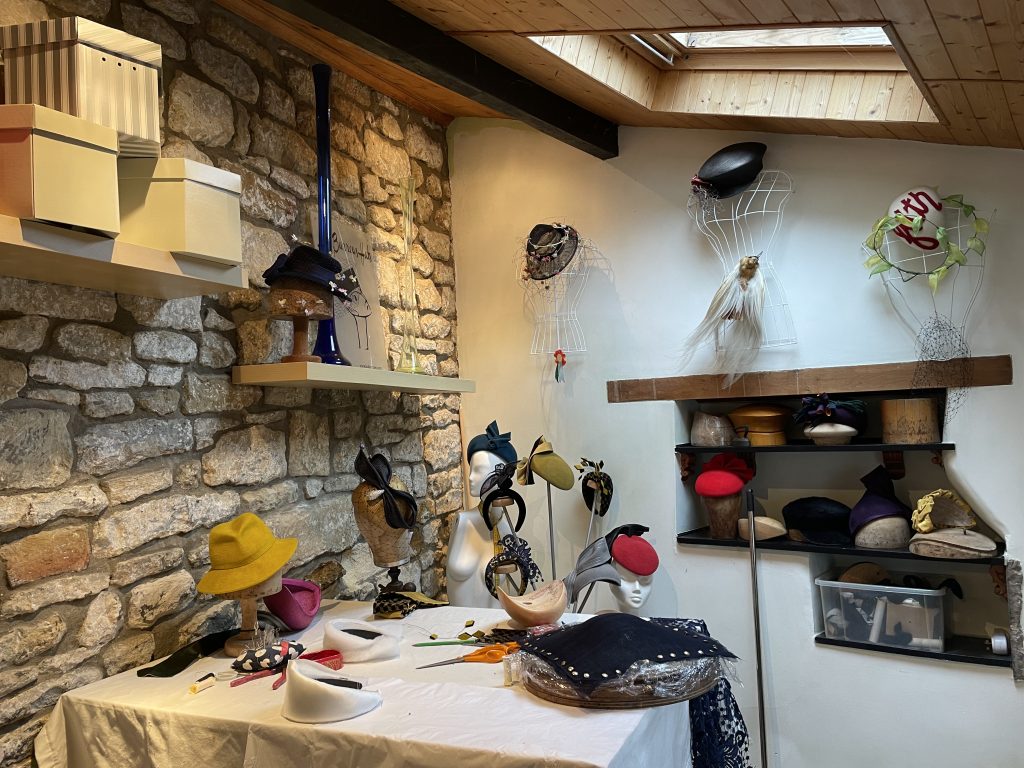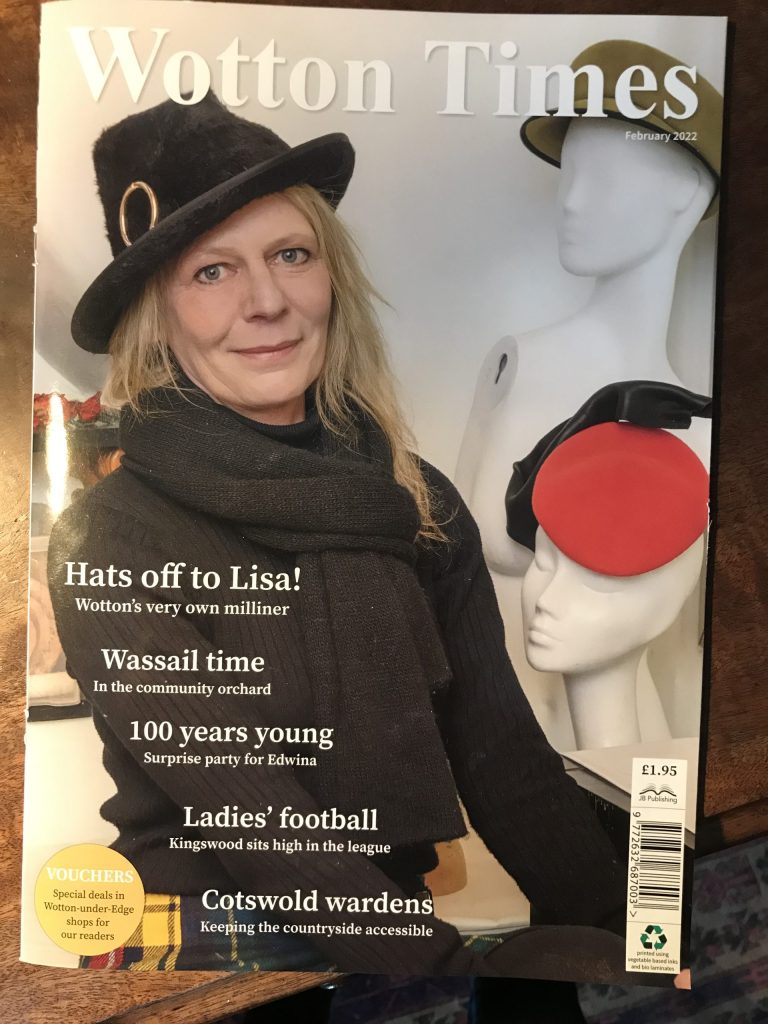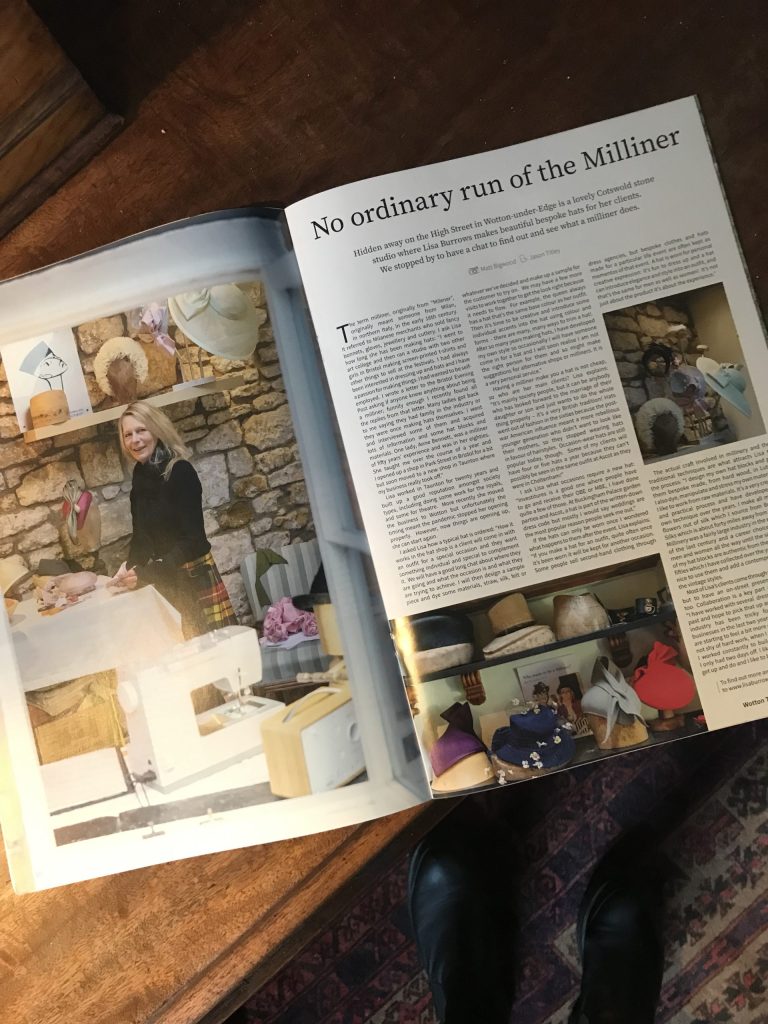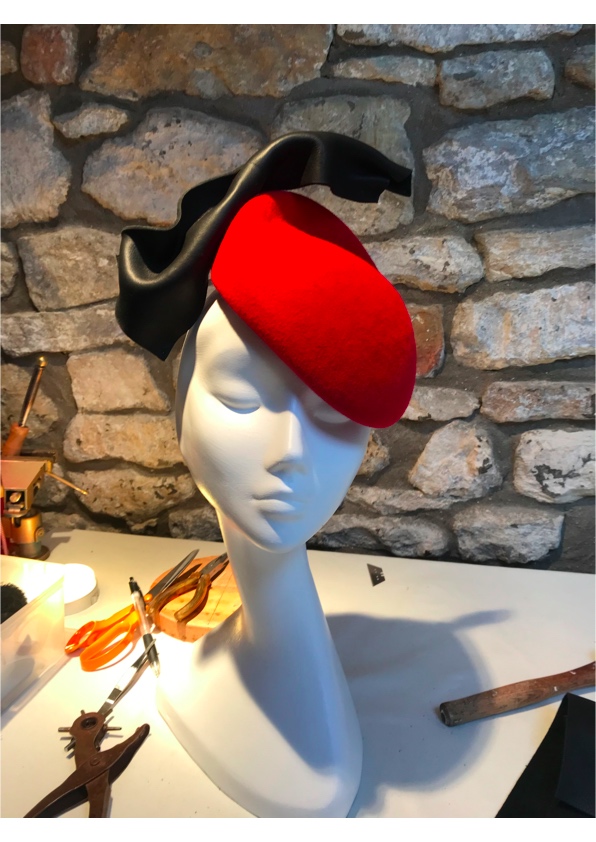 Dyed silk twill base with silk velvet flowers and silk satin foliage and a dyed & wired net, dramatic but light!  One way to bring the two contrasting colours of an outfit together……  (oh, and an excuse to try out my new electric flower-making tools!)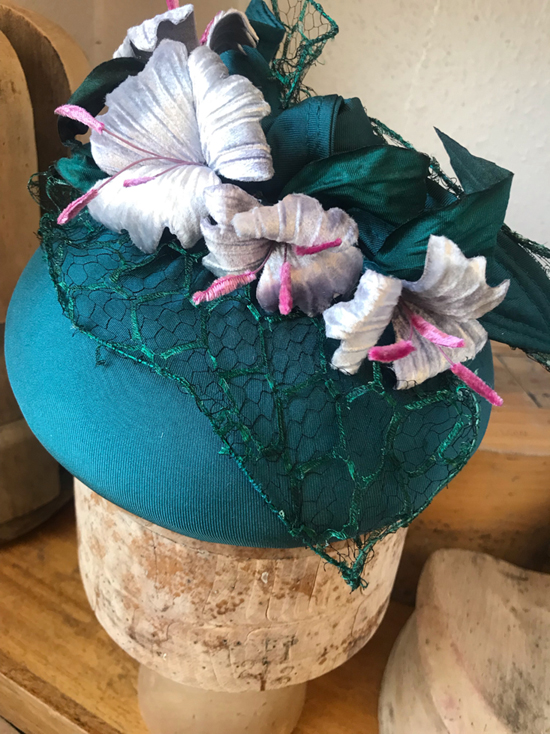 Hi, I recently had a customer in who had a suit he had had made 40yrs previously which he could no longer fit into.  He asked me if I could make him a hat out of it as he could not bear to part with it and the tweed was in excellent condition.  He was a really nice chap and so I made up two sample patterns and having agreed them, made these two!  I was pleased with the wearable results and more than happy to give the suit a further story.  Also it tied in very well with a new sideline I am working on which is unisex blocked felt and flat-pattern caps – wearable and practical and, hopefully, stylish.  New blocks arrived from Boon & Lane recently and I am already working on some ideas – the finishing and treatment of blocked felt caps is quite a change from the millinery!