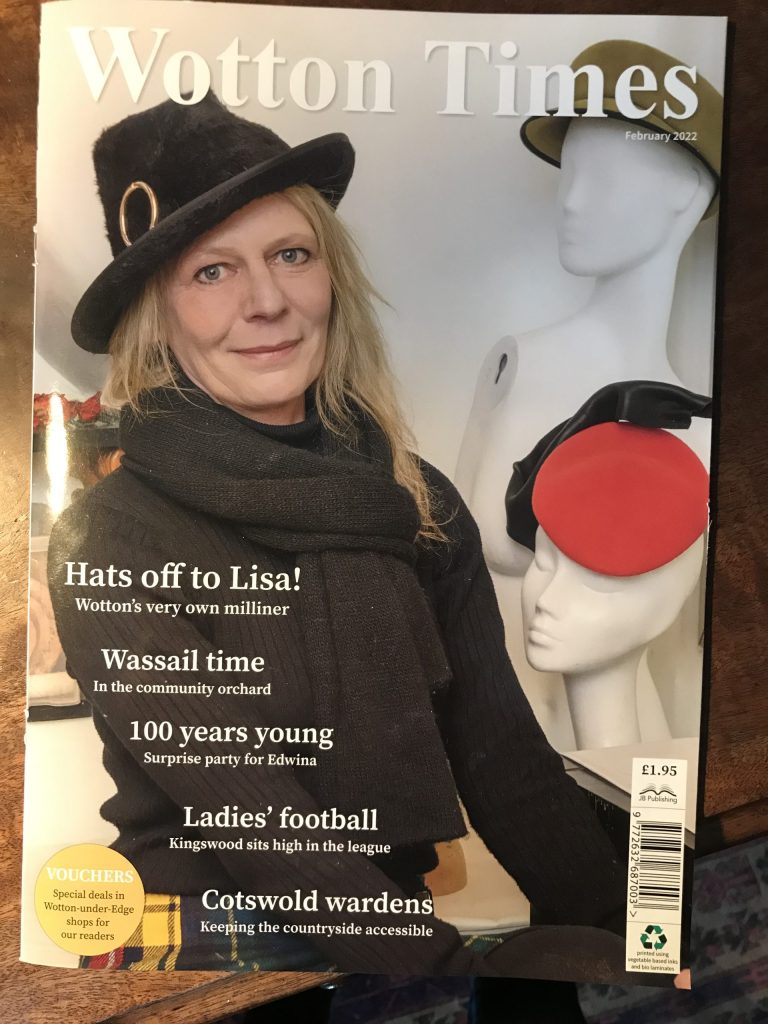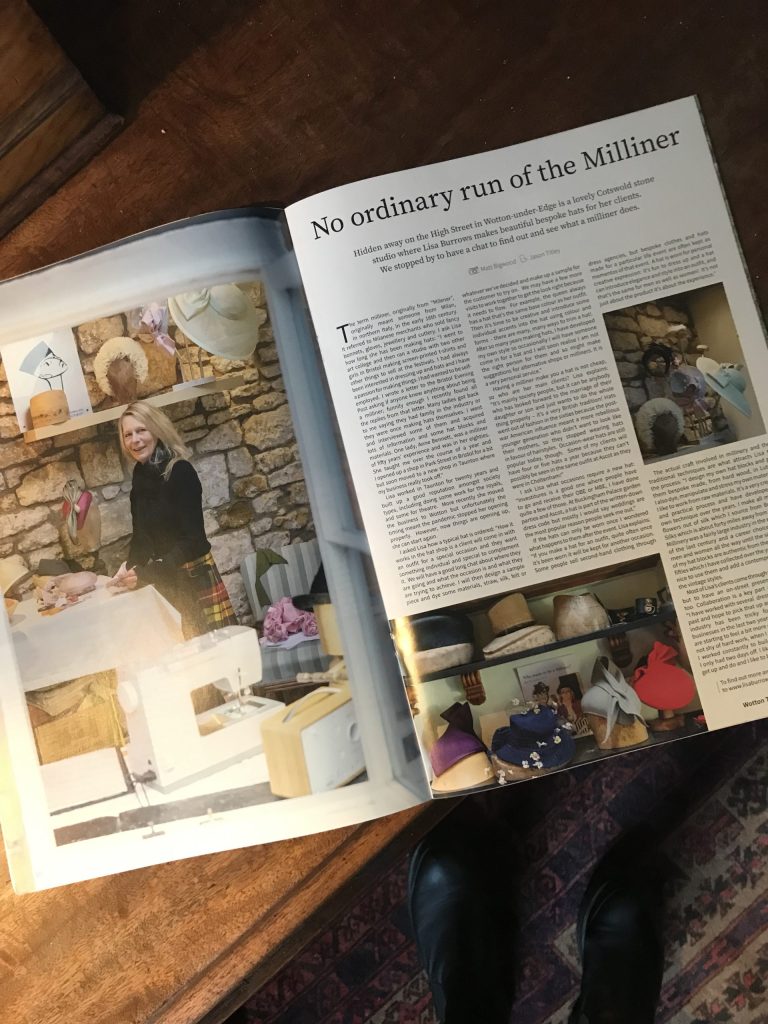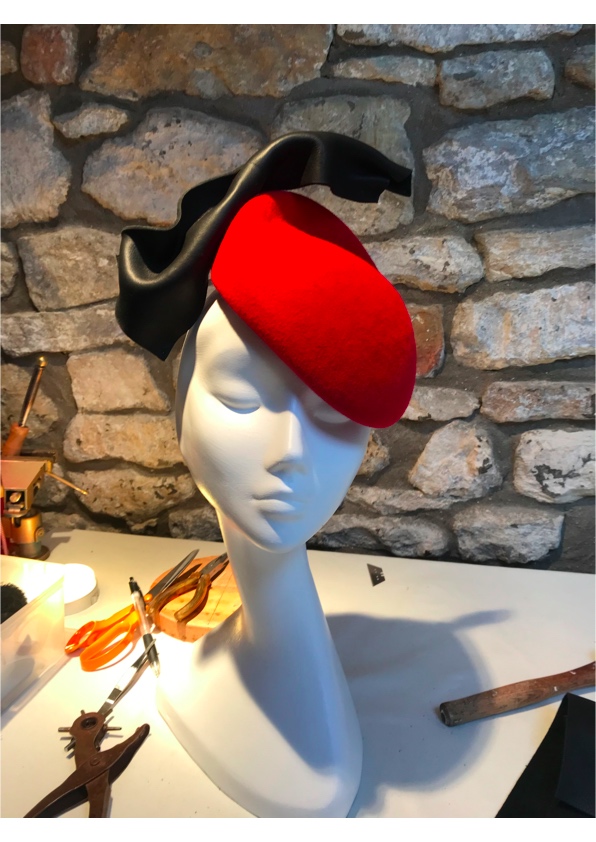 Dyed silk twill base with silk velvet flowers and silk satin foliage and a dyed & wired net, dramatic but light!  One way to bring the two contrasting colours of an outfit together……  (oh, and an excuse to try out my new electric flower-making tools!)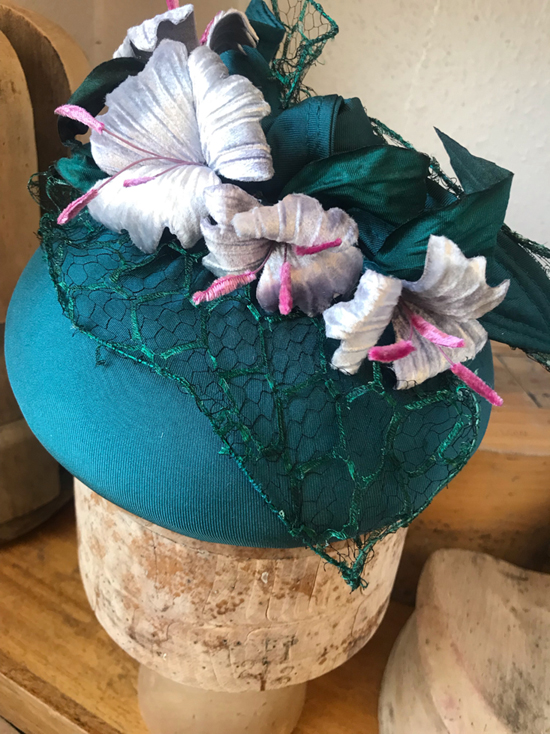 Hi, I recently had a customer in who had a suit he had had made 40yrs previously which he could no longer fit into.  He asked me if I could make him a hat out of it as he could not bear to part with it and the tweed was in excellent condition.  He was a really nice chap and so I made up two sample patterns and having agreed them, made these two!  I was pleased with the wearable results and more than happy to give the suit a further story.  Also it tied in very well with a new sideline I am working on which is unisex blocked felt and flat-pattern caps – wearable and practical and, hopefully, stylish.  New blocks arrived from Boon & Lane recently and I am already working on some ideas – the finishing and treatment of blocked felt caps is quite a change from the millinery!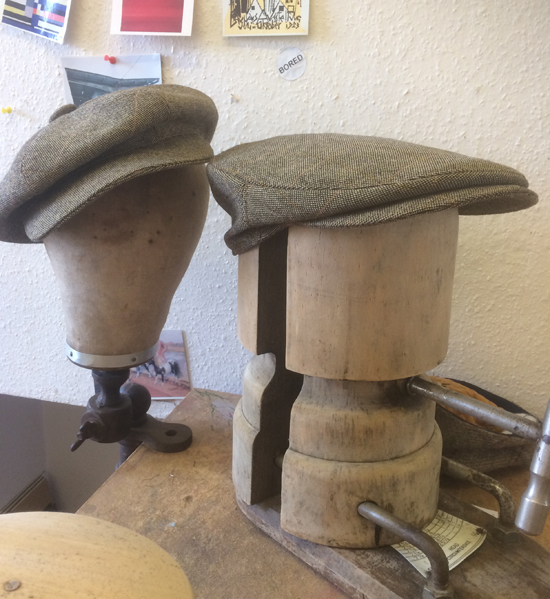 H, I've been quiet for a while as I'm no expert at IT (I'd rather make hats and talk to people!) but I feel a post or two is very overdue!  In 2018 I turned 50yrs and after 30 yrs in millinery decided to have a little break and review my options which led me to starting a degree course in philosophy of all things!  While this is a great thing for me , I realised that I really miss exploring my creativity and making hats so I'm reinvigorating my business again.  Here is one picture of a hat I made for a customer with a Dries Van Noten outfit, I was really pleased with the balance…
It took a long time to make and paint those flowers but the texture and colouring was really worth the effort.
More experimenting with dyes and textures to come soon…..