Well it's all very exciting for me as I've now found a studio at New Brewery Arts in the centre of Cirencester… so I've been working hard to fill it up with new stock in gorgeous neon summer colours. It's light and spacious with plenty of display area and It's a joy to have the room to work on several pieces at the same time. I'm also enjoying being in the centre of a busy, important town with lots of footfall and some very seductive shoe and clothes shops to hand. New Brewery Arts is a charity that has renovated the old brewery building which now accommodates a shop offering handmade quality goods and a few open studios (like mine) where people are invited to come in and view the making/designing processes available. My peers here do stained glass, jewellery, hand-blown glass and painting. New Brewery Arts also offer many varied art and craft courses and exhibitions in the gallery, and there is a great cafe and a youth hostel attached. It's all a big change for me and I'm really enjoying being in a dedicated arts and crafts space, getting to know a new town and making some new friends…..
I'll post some more images as I get settled in and work out how to properly inhabit my new surroundings…..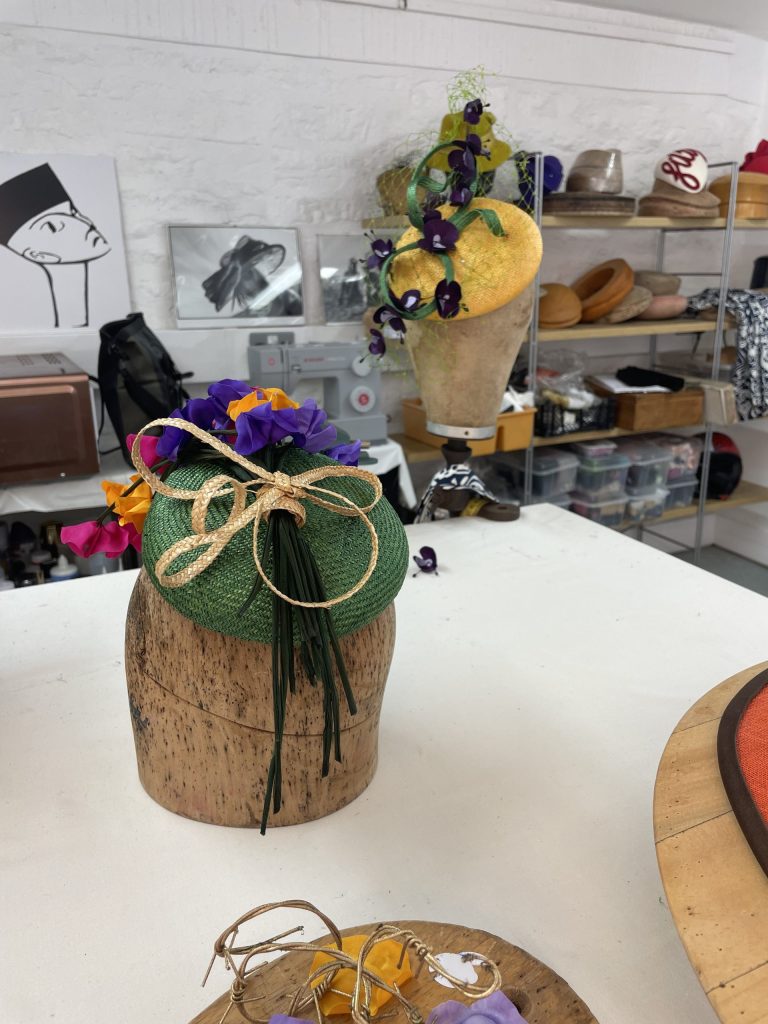 It's been an unsettled few years for me personally and professionally but, thankfully, there has been an increasing stream of business and a continuing creativity in action! The small, but friendly studio, is now becoming too small for the stock and to have comfortable appointments and fittings so I'm currently searching for new premises to move in to… and I'll update when I can. I'm currently working on new clean designs with presence and form using fur felts and silks, and planning a straw range… colours bold and contrasting…. It's a great way to get through the winter months envisaging the outfits and events coming up this year and expressing my hopes for a great year in 3d form… I always miss millinery in the 'off season' and can't wait for things to get back to where they should be! I find that inspiration walks in through the door with each customer.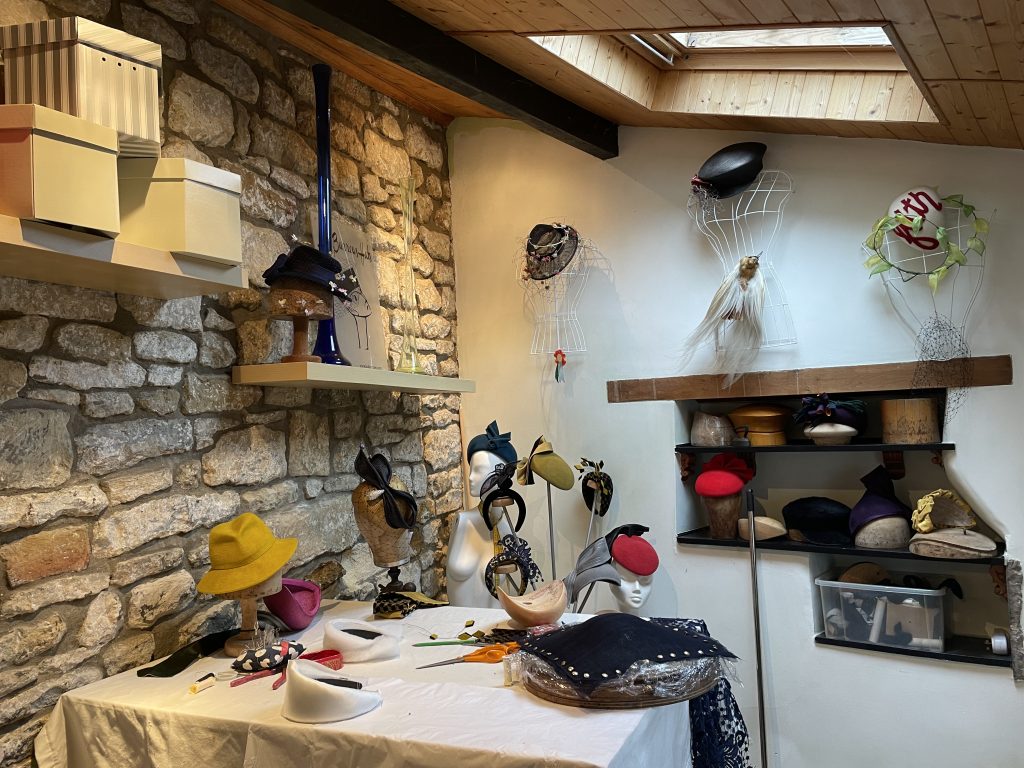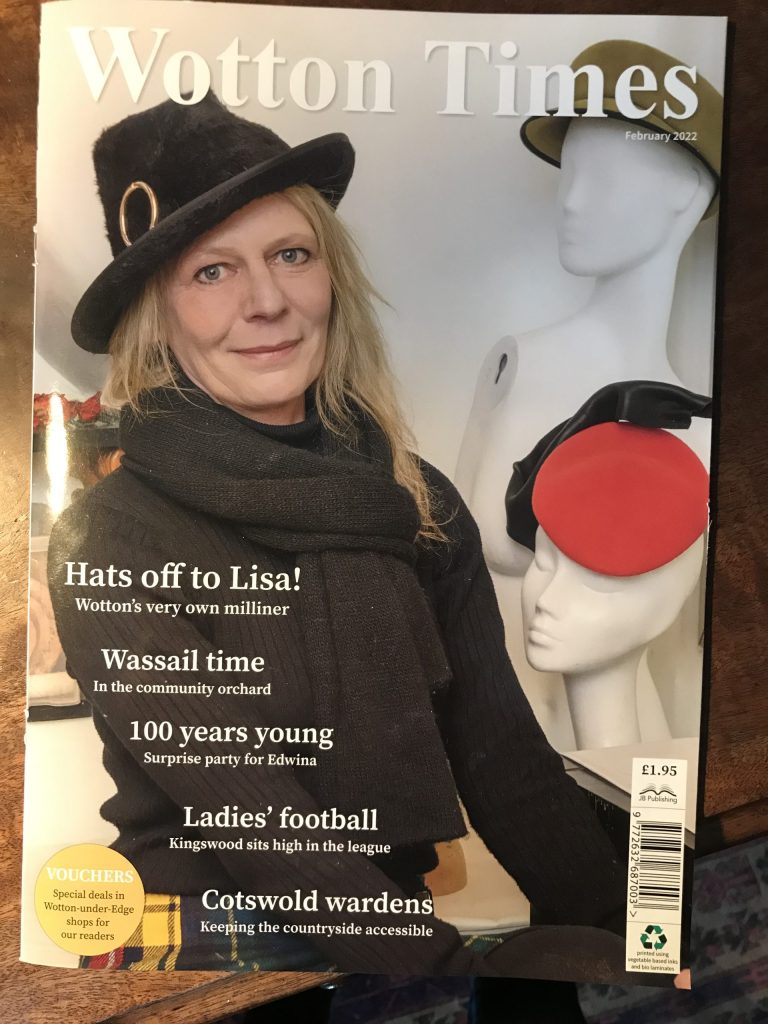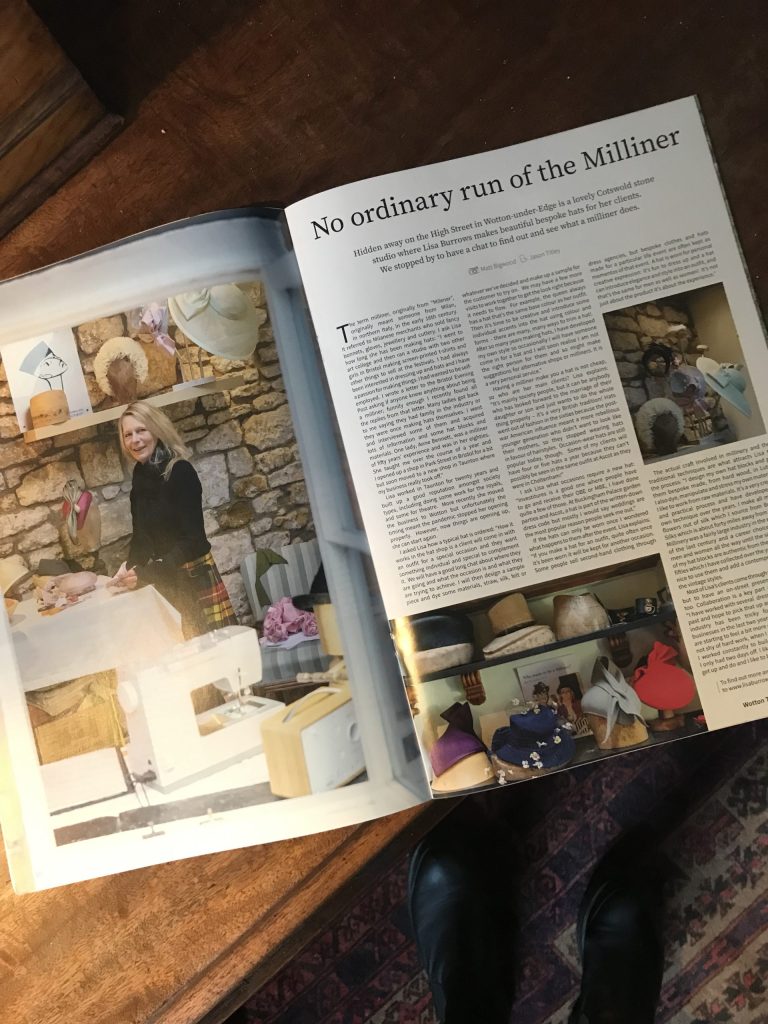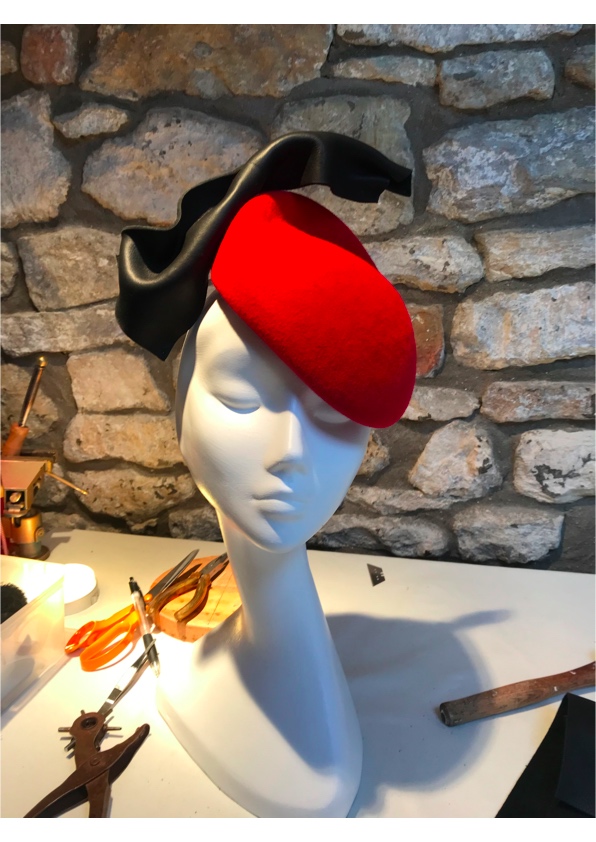 Dyed silk twill base with silk velvet flowers and silk satin foliage and a dyed & wired net, dramatic but light!  One way to bring the two contrasting colours of an outfit together……  (oh, and an excuse to try out my new electric flower-making tools!)