How it Works!
With almost thirty years of millinery experience in design, construction and teaching, I am able to offer a relaxed and (often humorous) approach to finding the right compliment to your style and outfit.  A good hat, like a good outfit, should bring confidence and joy.  I like to work on individual styles and often in an elegant and understated way to match your ideas and my experience.  Sometimes less is more.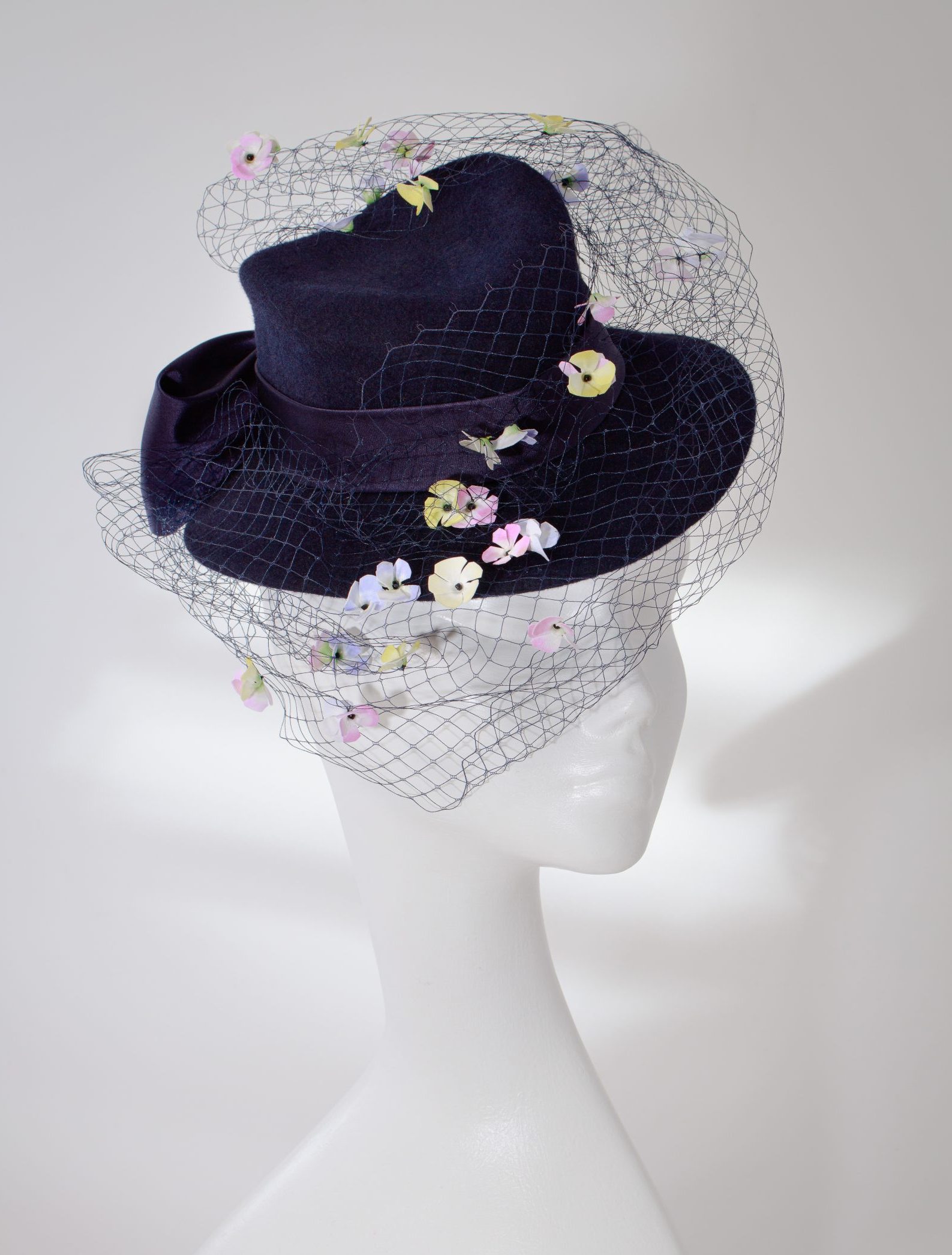 After 20 successful years in Taunton I now work from a small, but well-equipped studio in my garden in the lovely Cotswolds at  Wotton-under-Edge.   You'll find me there with samples for trying on, and busy doing all the dyeing, designing and construction on the premises.  I work in traditional materials (as I was taught many years ago) and like to keep up to date by exploring and developing new ways to make three dimensional shapes from whatever is available!  For me, millinery is about visualising the right accompaniment for you and your outfit in an harmonious balance and, above all, it needs to be beautiful and comfortable!
In this age of instagram and so on I realise people want hundreds of pictures to scroll through.  I have hatted hundreds of people and have many, many pictures, but yours will be different, and I like to live in the present!  If any of the above sounds like what you are looking for please just give me a ring on 07976938197 or email me at lisaburrows1@live.co.uk and we can have a chat.  
Lisa