Appearance in The Royal Albert Hall!
I was thrilled to be asked by the soprano Elizabeth Watts to come up with something for her to wear at The Last Night of the Proms.  She was singing solo soprano in the song 'Taillefer' by Richard Strauss.  Taillefer was a minstrel at The Battle of Hastings, and Liz asked me for an arrow, as King Harold famously died at the battle by  having an arrow shot through his eye!  This is a shot of Liz backstage before going on, and a screen shot from the BBC IPlayer showing her at the concert……..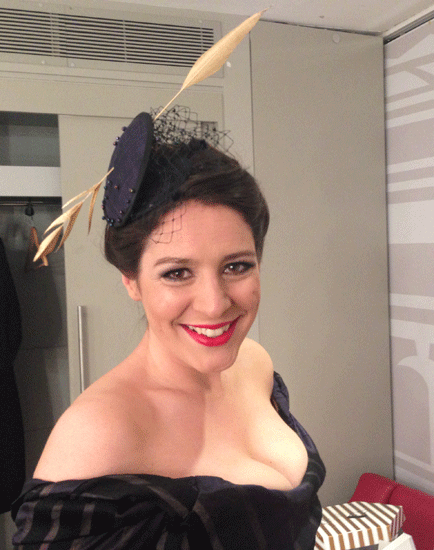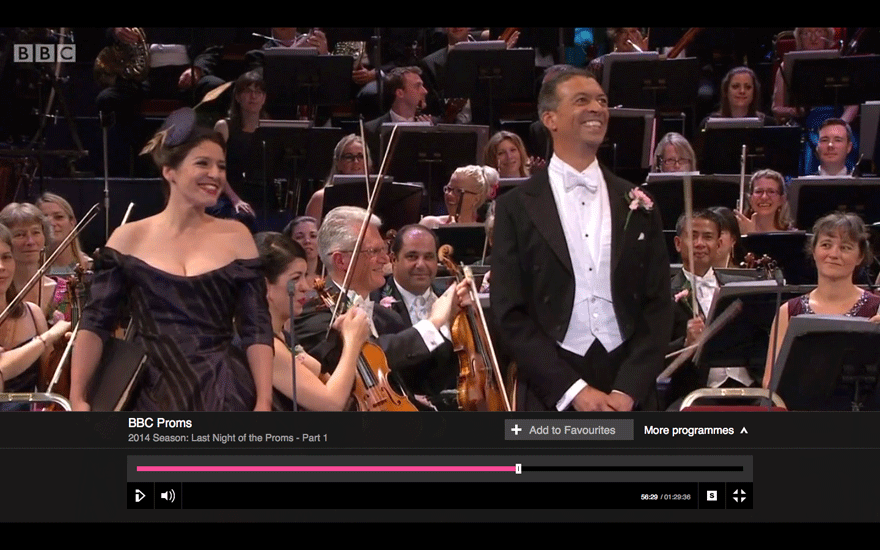 I liked Liz's sense of humour and was very pleased that she wore my creation to such an auspicious event, we could have been more comedic with the eyeball but I tried to keep in with her fabulous Vivienne Westwood gown which is being auctioned off for charity post prom.
The base is made of pinok pok which I dyed to go with the frock and stitched on a few beads; I would have liked to really sparkle it up but Liz did not want too much distraction around her face.  The arrow is made from two parrot feathers cut and sprayed.
It was great to watch the proms, and even if I didn't make it into the Royal Albert Hall, at least my hat did!