Royally Commissioned!
It has been exceptionally busy recently trying to keep up with the orders for weddings, Buck House garden parties and now Royal Ascot… but nothing if not exciting! I  have been collaborating with Sassi Holford who makes beautiful elegant bridal wear and is now complimenting this with some ocasion wear at her shops in Taunton and London.  Her website is www.sassiholford.com and she also has a facebook page full of news…… The most exciting of which, for me at least, was being involved in Autumn Phillips' (wife of Peter Phillips) outfit for the recent Royal Jubilee Service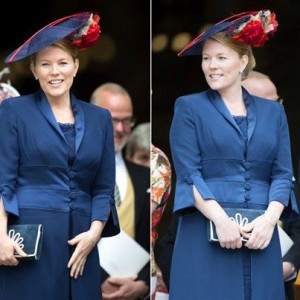 I supplied a choice of three styles to compliment Sassi's outfit and Autumn chose the largest of the three, I would have perhaps set it with more of a vertical accent but  think the whole look worked for the formal occasion, she is certainly the most notable lady that I have had the privilege to hat thus far!
Christie's collection of mens hats are due to arrive next week, and a photo shoot is planned for early July on a 1960's open-top bus in the grounds of an elegant gothic mansion so there is currently a high level of excitement in the workshop…
 I am also introducing a few new styles which don't include flowers, as I feel it is time for me to move on, a shot-silk netted turban in two sizes and this graphic bicorne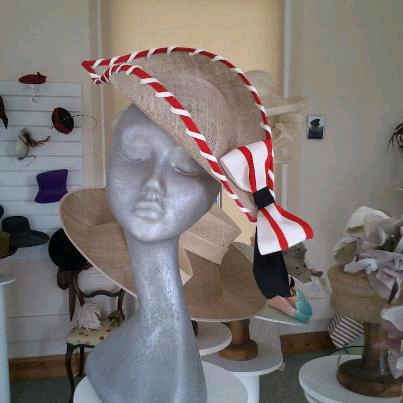 It is a busy time of year and satisfying to use some of the excitement and creative energy to develop some new styles as well as recreate the existing ones for the lovely customers and their fantastic outfits…