Yep, been very quiet recently as have been busy concentrating on moving my business from one side of Taunton to the other.  After having leased business premises for the last twelve years the option to actually acquire a premises came up about six months ago.  It has been a fairly evenly balanced decision between head and heart…, but…… I have always loved Bath Place. most of the buildings are characterful, and listed, and mostly inhabited by small, sometimes quirky, independents.  The nature of the alleyway and buildings pretty much preclude them being desirable by any of the major highstreet retailers  Hurrah!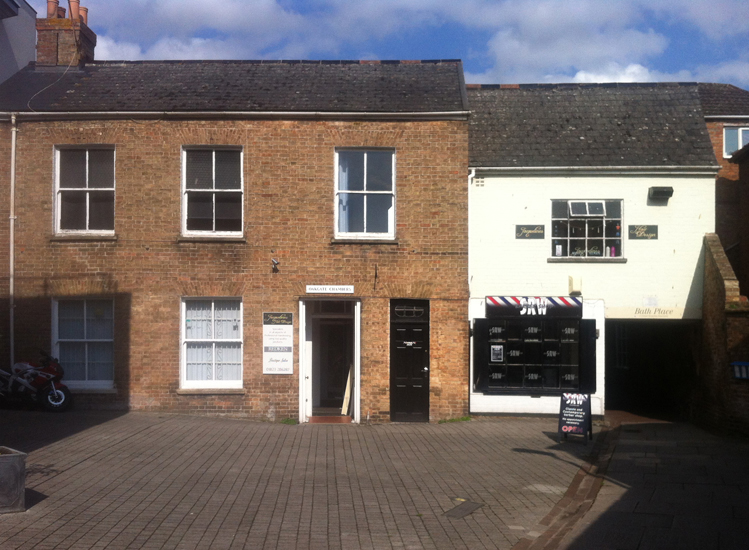 This is my new place from the front, it spans the alleyway at the bottom of Bath Place!  Already home to Jacquelines Hair Design and SRW Barbershop I will be making my shop in the downstairs to the left of the front door, and also have three beautiful light studios to let out upstairs.  The building has been a long-term commercial property and it shows; it is in serious need of some major modernisation..  I am lucky to have John who has already spruced up the woodwork and hallway and is currently on the outside window frames (weather permitting).  I also have Mark who has started on the downstairs which is to be my shop… daunted? Me, well a little but also very excited…
Hoping to be in soon, I have been acquiring some quirky furnishings to do it justice!  I do have a scratch workshop and showroom upstairs so am still taking/making up orders.
I was thrilled to be asked by the soprano Elizabeth Watts to come up with something for her to wear at The Last Night of the Proms.  She was singing solo soprano in the song 'Taillefer' by Richard Strauss.  Taillefer was a minstrel at The Battle of Hastings, and Liz asked me for an arrow, as King Harold famously died at the battle by  having an arrow shot through his eye!  This is a shot of Liz backstage before going on, and a screen shot from the BBC IPlayer showing her at the concert……..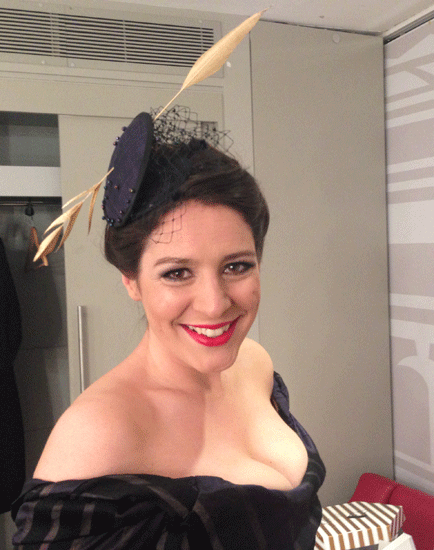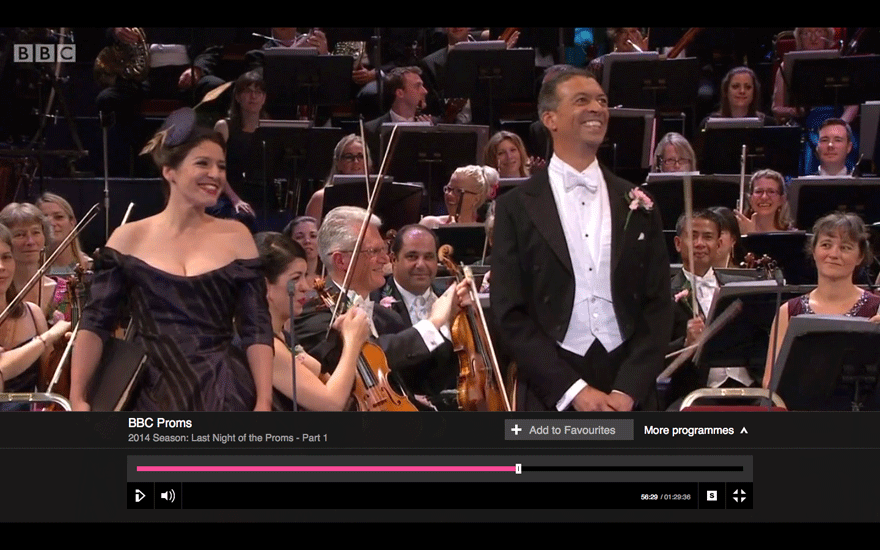 I liked Liz's sense of humour and was very pleased that she wore my creation to such an auspicious event, we could have been more comedic with the eyeball but I tried to keep in with her fabulous Vivienne Westwood gown which is being auctioned off for charity post prom.
The base is made of pinok pok which I dyed to go with the frock and stitched on a few beads; I would have liked to really sparkle it up but Liz did not want too much distraction around her face.  The arrow is made from two parrot feathers cut and sprayed.
It was great to watch the proms, and even if I didn't make it into the Royal Albert Hall, at least my hat did!
This is a great picture from David at www.Davidsavillphotography.co.uk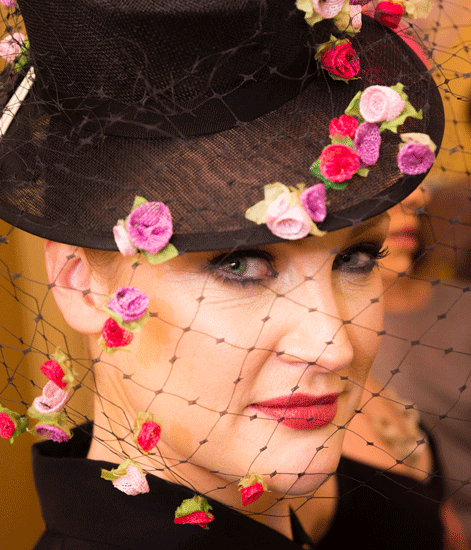 And a few images from Nick at www.nickatkinsphotography.co.uk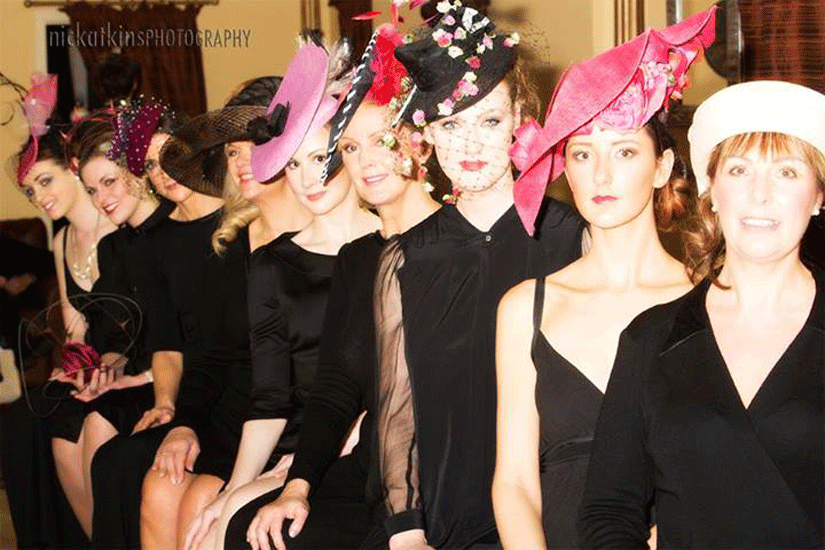 http://www.cheltenhamfashionweek.co.uk/auction-for-the-who-wants-to-be-a-milliner-hats
Here is the link to the official page giving some information and the photos of the other entries, and mine.  It was stiff competition and I was thrilled and happy to be the winner!  The last thing I ever won was a duvet in a raffle in the 1990's!
I was lucky enough to be asked to compete in an event at Cheltenham Fashion Week recently.  It was a very glitzy evening in which I and two other milliners had to make a hat on stage in front of an audience.  We also had beautifully made-up and coiffured models to wear our hats in a catwalk show.  This all took place at The Chapel Spa in the centre of Cheltenham and was attended by several notables from the word of millinery, press and guests.  Everyone was very well dressed and we were all treated to cocktails and canapes……….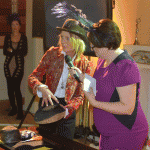 This is me with Denise Innes (The British School of Millinery) explaining the first stage of my hat to the audience.  Our brief was for a hat to be worn at a preview of The Chelsea Flower Show.  The materials (Sinamay, crinoline, ostrich feathers and coq feathers) were supplied by The Trimmings Company.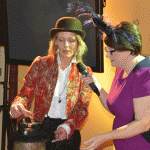 Here I am explaining a further stage………… We were asked at intervals during the show to talk about our creations.
I am using 2 dainty little blocks which are favourites of mine to create a delicate black hat on which I will tumble lots of little rosebuds as though my lady has just bumped into one of the rose displays at the flower show!  I always like to introduce some humour into my pieces.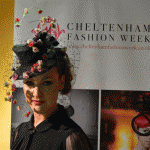 And…. the finished hat!
The audience voted and to my surprise and delight, I won!  It was a real thrill to parade on the catwalk, my model did not let go of my hand, I think she was worried that I would fall over/run away as I am not really at ease centre stage..  Anyway I managed and even managed a smile or two for the many photographers there.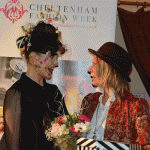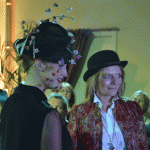 Another close-up of my hat…. and a few shots from the catwalk show.  I am still awaiting the press photos, these I am using now were all taken by my glamorous assistant Jules.  The other milliners competing were Jessie Clifford (Frampton-on-Severn) and Dillon Wallwalk (London).  Their hats were beautiful and very well made…. The evening was a competition but also a friendly and fun way to put the spotlight on millinery, we all had a giggle !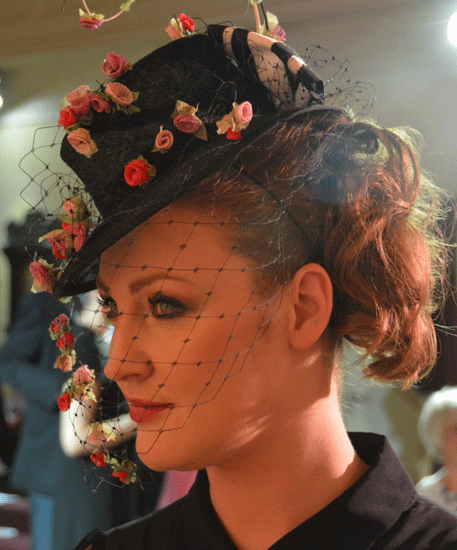 I have over a hundred hat blocks accumulated over the last twenty years from various sources and I love each and every one of them!  All of them have a story. Some from retired milliners, some passed on to me by the families of long-ago milliners, some I have commissioned and had made, and a large amount from Ann Bennett, the lovely octogenarian who first introduced me to millinery proper.  Ann died some years ago but some of her blocks are still my favourites (dating back to 1948 as the newspaper stuffed into the spinner holes evidences).  Many blocks are similar so rather than buy any more I am trying my hand at re-shaping some of the duplicates……
The first photo is my kitchen (with my homemade blackberry vodka in the background), a workmate and block which I am carving with a spokeshave.  It is a most enjoyable occupation but very time-consuming.
The second photo is the finished and sanded block.
The third is trying out the shape by blocking it with a sisal cap and lots of steam.
Hurrah, the last picture is the finished article.
(apologies for the photography, I used my phone for these)