A Day at the Milliners
Here is a little of what you may expect should you decide to come to L H Burrows Hats!
Please note that as of October 2016 I no longer work out of the premises in these photographs. I use a more intimate showroom and studio upstairs from this shop and only keep a handful of samples as I prefer to work individually on each new piece.  I am, however keeping these photos on the site at present as they do showcase my work quite well!
Come along to the appointment with as much of your outfit as you can as the results are always better taking all into account.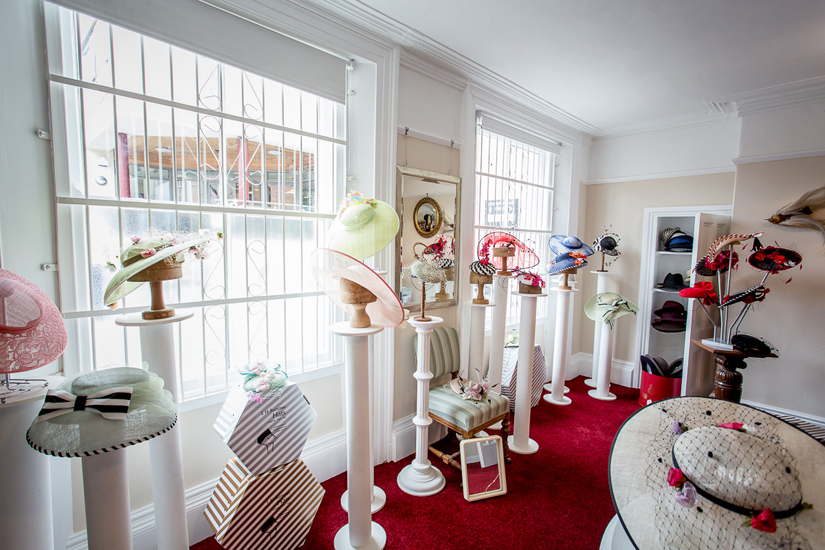 My designs come from a mix of classic styles (we in the UK were excellent at millinery in the early 20th century), with a contemporary edge to reflect the enormous diversity of fabrics and styles of outfit available today.  Long gone are the days of matching 'Hat, Bag & Shoes', I think we can afford to be a little more creative with what is available to us now!  I have a 'Mills & Boon' book, written in 1958, which lists a guide of fifteen separate rules taking into account nose, chin & breast size along with face shape & stature to prescribe to the reader the perfect hat for them!  It's really not that much hard work, I like to have fun trying on many different looks and understand it is more about being comfortable whilst looking amazing, than about being seen to sport the latest fashion.   There are lots of ingredients to experiment with……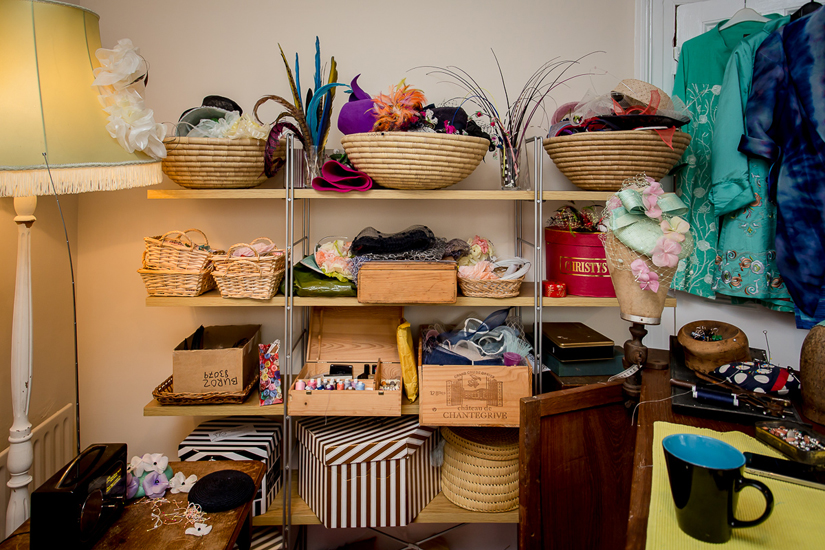 I like to start with the outfit, as what you have already chosen is the main indication of your own style.  I also like to get a flavour of the occasion in terms of formality, grandeur, fun etc.   Whilst many styles of hat & outfit may suit, some may be more appropriate for certain occasions than others.  I will admit though, that at Royal Ascot for instance, stylistic sense can be relaxed as it is a time to be outrageous if that is your choice!  In Britain, we are the only nation to regularly wear hats at formal occasions and I think it is wonderful to celebrate our slightly eccentric taste in so doing…. The library…..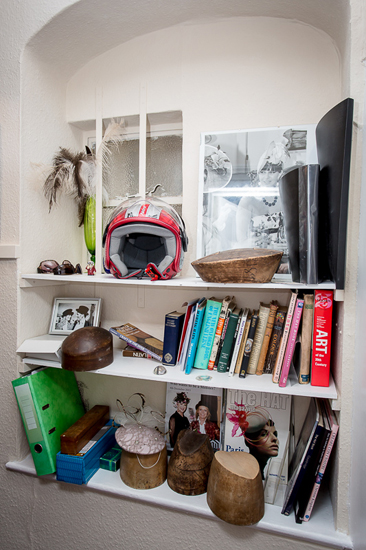 Choosing colours and trimmings can be your job, unless you wish me to assist!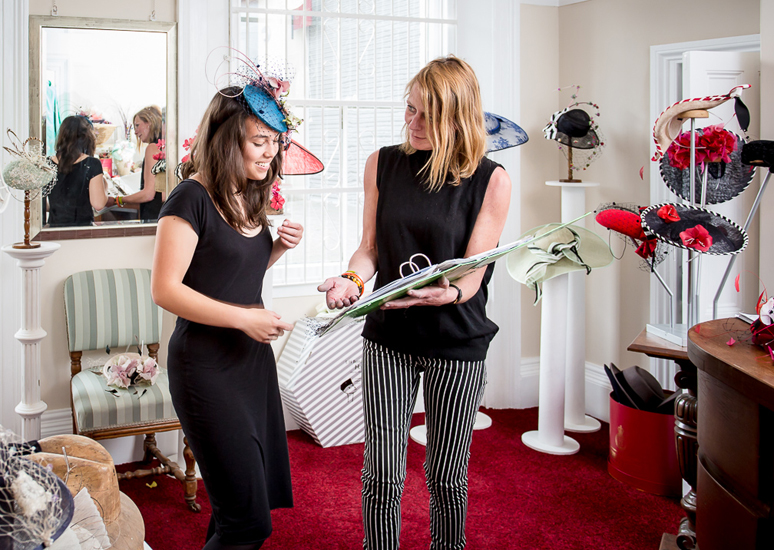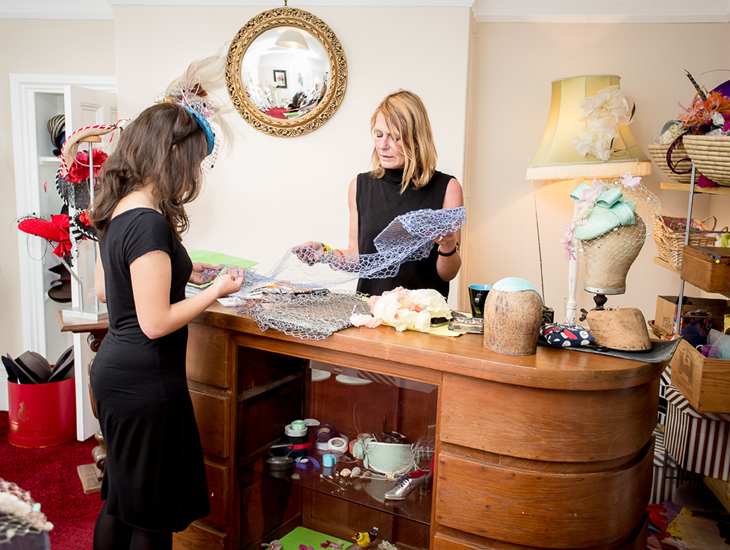 When a design has been finalised, I like to keep the outfit/fabric so that I can dye the materials to the correct colour, and a return visit for a fitting is made.
When making occasion millinery forspring/summer occasions I will generally use sinamay straw (coconut fibre), pinok pok ( a finer version of coconut fibre) or parisisal straw, which I buy in natural and then dye to the required colour.  I tend towards the main body of the hat being the same colour as that predominant in the outfit.
The dyed & stiffened straw is then blocked using steam.  More classic styles require a straw headband fitting with a crown and brim, other styles may be made using a small cap supported on a head-band.
The structure is then wired, and the wire covered with a Petersham ribbom before being ready for trimming.
'The Fitting'  At this stage the hat will look fairly finished, however, it is at a stage where most things can be changed if not to your taste, or embellished if you are feeling a little more adventurous!    At the fitting we can try out variations of trims & design, even reverting to an alternative design if necessary.  An order can be turned around in a matter of days, but I have found that the results are more satisfactory, and the process much more fun, if we allow ourselves plenty of time.
Another flower?  Thanks to Andy Jones and Nicola for the photos